WV MetroNews
The Voice of West Virginia
Martin Luther King's Timeless Message
The story often told about Dr. Martin Luther King's "I Have a Dream" speech is that the enthusiasm of the crowd of 250,000 people only began to build after King went off script at the urging of gospel singer Mahalia Jackson.
"Tell them about the dream, Martin! Tell them about the dream!," she urged him from the stage in front of the Lincoln Memorial.
It was then that King began to improvise.
"I have a dream that one day this nation will rise up and live out the true meaning of its creed: 'We hold these truths to be self-evident, that all men are created equal'."
"I have a dream that my four little children will one day live in a nation where they will not be judged by the color of their skin but by the content of their character."
His gospel preacher delivery energized the crowed and moved a nation. The speech is now regarded by many as one of the greatest ever delivered in the country's history.
There is no escaping the emotional impact of the latter half of the speech, but on this Martin Luther King, Jr. Day, it is worth noting the less talked about call-to-action in the first half. King said they had come to Washington to cash a check that had been written by the Founding Fathers.
"When the architects of our republic wrote the magnificent words of the Constitution and the Declaration of Independence, they were signing a promissory note to which every American was to fall heir."
"This note was a promise that all men, yes, black men as well as white men, would be guaranteed the 'unalienable rights of 'life, liberty, and the pursuit of happiness,'" King said.
America was founded on the then-revolutionary concept of equality and individual rights. The nation frequently has fallen short of the self-evident truths in the Declaration and guaranteed by the Constitution, but they have remained aspirational.
King's 'dream' was an emotional plea for what the country could be, but the way forward was rooted in the original principles of what the country must be. For America to be true to itself, it has no choice but to make a course correction on racial injustice, away from prejudice, segregation and Jim Crow, and toward equality for all.
Our country is imperfect because it is the sum of human behavior, which is fickle and flawed, but if we adhere to the founding principles, we are always striving toward the creation of a "more perfect union."
We often lose our way, but there are moments of clarity when one among us unequivocally states, both practically and passionately, what it means to be an American. Then the "fierce urgency of now," as Dr. King said, takes hold, and the way becomes clear.
The post Martin Luther King's Timeless Message appeared first on WV MetroNews.
Source:
WV MetroNews
---
DNR excited about the prospects of lime work on Red Creek
ELKINS, W.Va. — Efforts to get limestone treatment on another high mountain stream will resume once the snow is off.
Officials with the Division of Natural Resources were pleased to get liming treatment into another branch of Red Creek near the Tucker/Grant County line last year and hope to increase the treatment in 2022.
"They have been trying to do this for many years and it just happened that the stars aligned and Pocahontas Land Corporation granted us access. Starting this spring we should be full steam ahead and we'll get more in there," said Eric Gladwell, an Environmental Specialist for the DNR.
Red Creek has always been hampered by serious acid contamination, but also carries the potential to be a top notched native brook trout stream if the agency can find a way to tame the pH.
"It drains just miles and miles of wetland, bog, and spruce forest, so it just starts off acidic to begin with but then you add in acid precipitation and it just devastates things. There is a small population of fish in Red Creek, it just doesn't thrive like it should," he explained.
Permission to the get into the area to dump limestone sand isn't the only obstacle. The road into the area is poor and hauling the material there is almost impossible. Last year Gladwell and his team were able to improve about 2 miles of the access road to create a dump site. They were able to haul sand on a dump trailer pulled by a small tractor a couple more miles to get the sand into the watershed. More road improvements are expected this spring once the snow is gone.
"Anything over 70 tons this year would be an accomplishment, just because of all the work we still have to do to get in there," Gladwell said.
Crews hope to haul in about 20 tons to put into the stream at first. Gladwell said that amount will fill the creek. They'll dump the rest on the bank and return later to push it into the water with smaller equipment. Once the road access is repaired and the liming becomes more frequent and regular, he believed Red Creek held great promise for trout anglers.
"Hopefully in a year or two, you'll see massive improvement on the head waters of Red Creek. If we can bump the pH up above 5.5 to maybe 6, we should see a really big trend in large brook trout and people having a wonderful fishery," he explained.
The post DNR excited about the prospects of lime work on Red Creek appeared first on WV MetroNews.
Source:
WV MetroNews
---
Izzy delivers second January winter storm
CHARLESTON, W.Va. — Many West Virginians watched it stay just warm enough to keep it from snowing Sunday afternoon but by Sunday night what was known as Winter Storm Izzy had covered the Mountain State.
Here is the latest snowfall forecast, along with the high end/low end probability amounts. We continue to highlight southeast Ohio, northwest WV, and the WV mountains for the highest amounts. Snow tonight will give way to snow showers/light snow Monday. #wvwx #kywx #ohwx #vawx pic.twitter.com/7OwaCKBl0Z

— NWS Charleston, WV (@NWSCharlestonWV) January 17, 2022
It was all snow earlier in the day in some southern counties, up through the eastern mountains and into the Eastern Panhandle. It was sticking in the Morgantown area by 5 p.m. and in the Charleston-Huntington corridor by 6:30 p.m.
A winter storm warning from the National Weather Service will remain in effect for the entire state well into Monday.
NWS meteorologists said most all parts of the state will end up with at least 4 inches of accumulation but it would be northwestern counties and the eastern mountains that would receive the highest amounts.
The storm comes just before Monday's MLK Holiday which will result in a lot less traffic on the state's roadways. The holiday is a day off for local, county, state and federal workers. School districts will also be closed Monday.
The storm is the second one in the first 15 days of January. The first dumped double digit accumulations in many areas.
The post Izzy delivers second January winter storm appeared first on WV MetroNews.
Source:
WV MetroNews
---
Homage Exhibit opening at Shepherd University
SHEPHERDSTOWN, W.Va. — It's a chance to see history up close and personal.
The Homage Exhibit Tour, focusing on African-American history and culture, will be open at Erma Ora Byrd Hall on the campus of Shepherd University on Tuesday. The one-day event will be held from 10 a.m. to 6 p.m.
The exhibition features more than 500 artifacts from the private collection of Nia and Morris McAdoo of Charlotte, North Carolina.
Nia McAdoo told the Panhandle News Network about why they decided to share the collection with others.
"It's compelling. We always find people are learning about new things as it relates to black history and, more importantly American history. To be able to look at an original letter signed by Booker T. Washington or a property deed signed by Frederick Douglass up close and personal – it's different than seeing it in a history book or even seeing it in a formal museum," she said.
The collection includes original historical documents, artwork, newspapers, press photos, letters, books.
One of the most impactful artifacts is a slave transport collar.
"It was an item that would be placed around the neck of a slave who had either run away in the past or who they thought would run away. Someone whose family has just been sold. Someone who they see as a threat. It is heavy. It has considerable weight, and when it's around a person's neck, they can't run. They can't lay down. And every time they move, it makes noise," McAdoo said.
She said the collar is placed first in the exhibit and always brings a lot of questions.
"The slave transport collar is actually what we open the exhibit with. It's the first thing you see when you come in, and it really sets the tone for the exhibit," McAdoo said. "You know, we talk about highs and lows and everything as it relates to history, but that slave collar really lets people know this is a serious exhibit and it needs to be respected."
As part of a PSAC (Pennsylvania State Athletic Conference) effort aimed at social justice, diversity, equity, and inclusion, members of Shepherd's sports teams will take part in a workshop with Associate Vice President of Diversity, Equity, and Inclusivity Dr. Chiquita Howard-Bostic, after they've experienced the exhibit.
For more information on the Homage Exhibit go here.
The Homage Exhibit Tour features more than 500 select items from from the time of slavery to the election of President Barack Obama. The exhibit includes original historical documents, artwork, newspapers, press photos, letters, and books, with display items changing from exhibit to exhibit.
Shepherd University students will also be involved in community service efforts as part of the campus-wide commemoration of Martin Luther King, Jr. Day.
The post Homage Exhibit opening at Shepherd University appeared first on WV MetroNews.
Source:
WV MetroNews
---
State lawmaker drives all-electric Green Power Motor school bus
CHARLESTON, W.Va. — Raleigh County Delegate and school bus driver Chris Toney says after hearing Green Power Motor Company announce plans to manufacture all-electric school buses in the state, he had to get behind the wheel of one to see if it could handle the hills of West Virginia.
"If you're going to sell it to the counties, you got to sell it to the drivers. I wanted to be able to test it out and see how it was," Toney told MetroNews during a field trip with state lawmakers Friday.
The route started at the state Capitol in Charleston, down to Marmet, through Boone County and back. Toney said he was surprised at the ease of the drive.
"It's got more power than I thought it would," he said. "It really is quiet. I can hear a lot of the conversation when normally, in my buses, I can't."
Can an electric school bus handle a WV bus route? Raleigh County Delegate and school bus driver Chris Toney got behind the wheel of a @GreenPowerBus bus to find out.

The company announced plans this week to bring 900 new jobs to South Charleston. More on @WVMetroNews @580WCHS pic.twitter.com/QgEL3RjrzI

— Carrie Hodousek (@CarrieHodousek) January 14, 2022
House Speaker Roger Hanshaw, Kanawha County Delegates Mike Pushkin, Kayla Young, school board members asked questions about the bus along the way such as: "How far can you go before you need to charge it?"
Ryne Shetterly, vice president of sales and marketing at Green Power Motor, said the answer is about 100-150 miles.
"A lot of it is going to depend on what kind of terrain you're driving on in terms of what kind of efficiency you're going to get. I'd plan for 120 (miles) for something like this," Shetterly said referring to West Virginia roads.
Shetterly said their buses can transport more students than a traditional school bus.
"The vehicle seats up to 90 students which is 6 more students than any other product currently out on the market. That's a big deal," he said.
The big draw is that these types of vehicles will save school districts money, Shetterly said.
"Zero emissions products typically represent somewhere in the neighborhood of a 60-70 percent reduction in operational costs in fuel savings right off the top," he said.
That's appealing to Kanawha County Board of Education member Ryan White who said safety can also be enhanced with the use of these buses.
"We need to look at what our needs are and determine if it's something we can do. I think it's something that makes a lot of sense for us," White said.
Company officials said a full charge takes about two hours. The buses are made to last up to 25 years.
Toney said the state will need to get buses regulated specifically for West Virginia, given the bus he drove was made for California schools.
"If we can get one that's regulated for us, I think it can be a viable option," he said.
Green Power Motor announced last week it plans to employ up to 200 workers when manufacturing begins later this year, eventually reaching up to 900 new jobs. The company will partner with West Virginia's Workforce Development Board and BridgeValley Community & Technical College for employee recruitment and training.
Toney said it will be a huge boost to the state.
"Having a bus here and the company here — that helps in our state. It's a wonderful opportunity," he said.
The post State lawmaker drives all-electric Green Power Motor school bus appeared first on WV MetroNews.
Source:
WV MetroNews
---
Texas Tech transfer quarterback Henry Colombi bound for Marshall
MORGANTOWN, W.Va. — Marshall has found their presumptive starter at quarterback for the 2022 season. Former Texas Tech signal caller Henry Colombi announced his commitment to join the Thundering Herd Sunday afternoon.
Let's get it! God is GREAT! #WeAreMarshall pic.twitter.com/Wtlg96tkRw

— III (@hcolombi_3) January 16, 2022
Colombi played in 13 games over two seasons as a backup for the Red Raiders. He completed 65 percent of his throws and passed for 2,356 yards with 13 touchdowns and nine interceptions. Colombi was 2-0 as a starter against West Virginia.
Prior to arriving in Lubbock, Colombi appeared in eleven games at Utah State in 2018 and 2019.
George Washington High School graduate Grant Wells started the last two seasons for the Thundering Herd. Earlier this month, he transferred to Virginia Tech. Three quarterbacks have been signed for Marshall's recruiting Class of 2022. That group includes Cole Pennington, the son of Marshall legend Chad Pennington.
Marshall went 7-6 in Charles Huff's first season leading the program.
The post Texas Tech transfer quarterback Henry Colombi bound for Marshall appeared first on WV MetroNews.
Source:
WV MetroNews
---
West Virginia, worst in the nation on bridges, gets $500 million to improve them
West Virginia, which has long lagged behind on its aging bridges, stands to gain $506 million over five years in funding aimed at bridges.
That comes under the historic Bridge Replacement, Rehabilitation, Preservation, Protection, and Construction Program under the federal infrastructure law passed by congress and signed by the president.
"The infrastructure act is particularly important for West Virginia because it is going to provide us with about $500 million in new, additional money specifically to repair and replace West Virginia's bridges," said Mike Clowser, executive director of the Contractors Association of West Virginia.
Overall, the program provides $26.5 billion to states, the District of Columbia and Puerto Rico over five years.
West Virginia's funding for the first year of the program is $101.3 million.
West Virginia leads the nation with the most bridges in poor condition, according to the American Road and Transportation Builders Association.
The state's ranking has gotten worse over time: 12th worst in 2014, eighth worst in 2015 and fifth worst in 2016.
The state has 1,545 bridges considered to be in poor condition, according to federal figures based on a 2020 National Bridge Inventory. There are 7,925 bridges in West Virginia overall.
The number of bridges considered to be structurally deficient is up from the 1,222 in that shape in 2016. A bridge is deemed structurally-deficient if there is significant deterioration of the bridge deck, supports or other major components.
Fifty-three percent of West Virginia's locally- and state-maintained bridges have been rated in fair condition, which indicates the bridge's structural elements are sound but minor deterioration has occurred to the deck, substructure or superstructure.
The remaining 26 percent of West Virginia bridges are considered to be in good condition.
"West Virginia, being a small state, has a lot of bridges. We have few people to maintain those bridges. And getting additional funding to help the West Virginia Division of Highways update our bridges not only will provide safety for West Virginia travelers; it will create thousands of jobs for West Virginians," Clowser said.
The West Virginia Affiliated Construction Trades also praised the money dedicated to bridge improvements.
"The investment in bridges is not only much needed, it is designed to create thousands of good paying jobs for local construction workers," said Steve White, executive director of the ACT Foundation.
"By requiring federal prevailing wage rates to be paid local workers and contractors will have a fair shot at getting these will be good paying jobs. In turn those local paychecks will stimulate the economy. We expect to see more apprenticeship opportunities for new workers to start a good paying career in the construction industry."
U.S. Senators Joe Manchin and Shelley Moore Capito, representing West Virginia, voted in favor of the infrastructure bill. So did Congressman David McKinley of Wheeling, who was one of only 13 congressional Republicans to do so.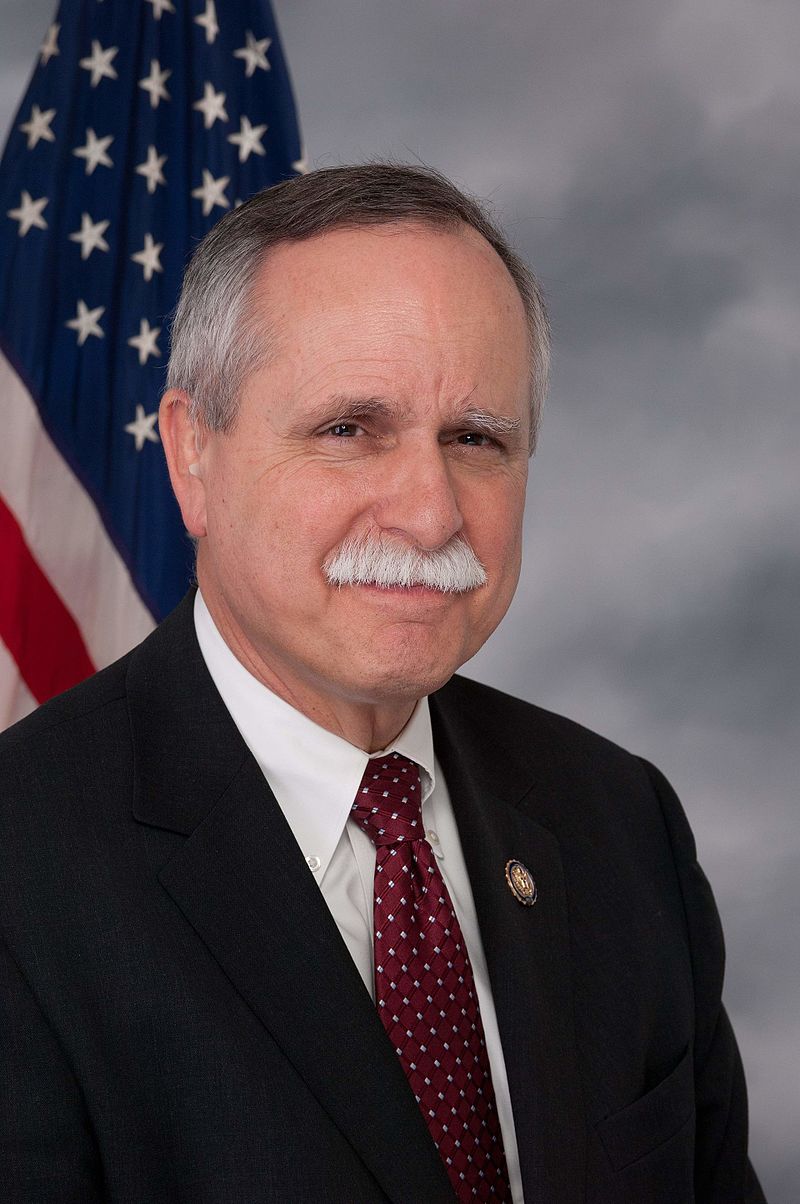 McKinley, this past Friday, praised the investment in bridges, citing the number in poor condition in West Virginia. He said the investment would result in "better, safer bridges for West Virginia."
Representatives Alex Mooney and Carol Miller, both Republicans, voted against the infrastructure package. Mooney, who faces McKinley in a primary election brought on by redistricting, has contended "the bill is loaded full of liberal priorities totally unrelated to infrastructure and transportation."
President Biden last week described 45,000 bridges across the country in poor condition. The major investment will improve people's ability to connect, the president said.
"This is an investment that's going to help connect entire towns and regions to new opportunities," Biden said. "With this investment, we're sending a message to those communities and to the people who call them home: You matter."
The post West Virginia, worst in the nation on bridges, gets $500 million to improve them appeared first on WV MetroNews.
Source:
WV MetroNews
---
Lawsuit questions if state overrode local control to benefit specific hotel project
A Harpers Ferry resident is suing state officials over a state law called the "Tourism Development Act" that opened the way for the long-discussed restoration of the Hill Top House hotel.
The lawsuit was filed on behalf of Carole Carter last week in Kanawha Circuit Court, which is where lawsuits over state government are adjudicated. Carter's lawyer is Bob Bastress, who regularly represents clients who challenge the state over constitutional issues.
The lawsuit names state Commerce Secretary Ed Gaunch and Mike Graney, deputy director for Commerce, in their official capacities.
The suit challenges the Tourism Development Act, which passed in 2020, allowing the state to approve up to five tourism development districts for companies investing in projects in municipalities under 2,000 in population and with projected costs of more than $25 million.
The act exempts the projects from municipal authority and regulation.
The legislation came about after years of wrangling over a proposal by SWaN Investors to restore the Hill Top House hotel, which first opened in 1889, burned down twice and reopened twice and continued until 2007.
The developers secured participation in the Tourism Development Act program and, last fall, announced steps toward construction and redevelopment of the $150 million project. Demolition work began last week.
The new lawsuit contends the Tourism Development Act was drafted solely for the benefit of SWaN. "It is highly unlikely that any other project or entity can or will ever satisfy the criteria" of the bill "as an undertaking exceeding $25,000,000 in a town under 2,000 population," the lawsuit contends.
The lawsuit maintains the policy "deprives plaintiff and other Harpers Ferry residents of their rights as citizens to regulate and control a significant and important portion of the territory within their municipality."
The lawsuit also argues a constitutional point that by providing for 99 years of Tourism Development Districts, the law attempts to bind future legislatures financially.
A lawsuit filed in Jefferson County by Bastress over local authority issues was dismissed this month. That lawsuit dealt with whether Harpers Ferry could act under the state's Municipal Home Rule program to sell undeveloped streets ar0und the hotel property to the developer.
Attorney General Patrick Morrisey, whose home is in nearby Charles Town, filed to intervene in that lawsuit and praised its dismissal.
"Cities and towns such as Harpers Ferry must have the flexibility to make the necessary moves to enable economic development within their borders," Morrisey stated last week in response to the Jefferson County lawsuit's dismissal.
"As I have stated before, this project has been delayed long enough by forces who are opposed to the state's economic progress."
The post Lawsuit questions if state overrode local control to benefit specific hotel project appeared first on WV MetroNews.
Source:
WV MetroNews
---
Ag commissioner urges funding to improve state-owned laboratories
CHARLESTON, W.Va. — State Agriculture Commissioner Kent Leonhardt says he's hopeful more funding will be made available during this year's Regular Legislative Session to address West Virginia's aging laboratories.
"We need a brand new update. There's so much more that we can do to help the economic engine of the state of West Virginia and the agricultural realm with new laboratories," Leonhardt recently told MetroNews.
A state audit this month found nearly all of state-owned laboratories have surpassed their useful lives without any remodeling to maintain modern standards.
Leonhardt said the air conditioning and plumbing system is getting old, but his main concern is a lack of space.
"Space interferes sometimes with machines. Sometimes we have so many machines going and it gets too hot, so we have to shut them down and we can't continue our work," he said.
One facility he referred to is the state Department of Agriculture lab at the Gus Douglass Agricultural Center in Guthrie, a 1950s-era military base that is crucial to protecting the state's food supply.
Leonhardt said it was never built to accommodate a laboratory, which is why the state needs to build a brand new facility. He said projected its cost at $55 million, which he said is cheaper than laboratories built in other states.
"With that, we can do some site prep, clean up the old building and get the new laboratories built," he said.
Meat processing has increased during the pandemic. Leonhardt said many major meat packers were forced to shutdown, resulting in the need for more meat inspectors locally. His department had to hire three additional staff, which has put a strain on their finances.
"We had to take that out of our current budget to hire that, so I need that back filled so we can continue forward," he said.
Leonhardt is hoping the Legislature approves Gov. Jim Justice's proposed 5 percent pay raise for state workers to help fill that need.
Some scientists, meanwhile, are sent out of state to train at other labs nationwide. Leonhardt said it would be beneficial to keep those workers in the Mountain State and welcome others to state-owned labs.
"Wouldn't it be great to have a new facility that has room instead of sending our people out, losing that travel time, we can bring people into West Virginia, show off our great state, get those additional tourism dollars with hotels, motels and food? Then we would end up with a lot more efficient programs for the work that we already do," he said.
The 2022 Regular Legislative Session runs through Mar. 12.
The post Ag commissioner urges funding to improve state-owned laboratories appeared first on WV MetroNews.
Source:
WV MetroNews
---
Jarret Doege to play final season at Western Kentucky
Former West Virginia quarterback has found a home for his final season of college football.
On Sunday, Doege announced he will finish out his career at Western Kentucky.
Excited to finish out my career at @WKUFootball! pic.twitter.com/brMsnnQfLQ

— Jarret Doege (@DoegeJarret) January 16, 2022
Doege spent three seasons at West Virginia, the last two of which he started all 23 games behind center.
He threw for 3,048 yards with 19 touchdowns and 12 interceptions his final season in Morgantown. The year prior, Doege led WVU to a 6-4 season and passed for 2,587 yards with 14 touchdowns and four interceptions.
In 2019, Doege's first season at WVU, he started the team's final four games and threw for 818 yards with seven TDs and three interceptions.
The Mountaineers were 14-13 in games Doege started at quarterback.
Doege began his college career playing two seasons at Bowling Green before transferring to WVU ahead of Neal Brown's first season as head coach.
The Hilltoppers had college football's leading passer in 2021 — quarterback Bailey Zappe, who threw for an astounding 5,967 yards with 62 touchdowns. Both marks are single-season NCAA records.
Zappe declared for the NFL Draft after guiding WKU to a 9-5 season, which culminated with a victory over Appalachian State in the Boca Raton Bowl.
The post Jarret Doege to play final season at Western Kentucky appeared first on WV MetroNews.
Source:
WV MetroNews
---